I'm in the kitchen at work mourning the loss of my intern. She's not dead or anything, but today is her last day and we're all very sad about this fact.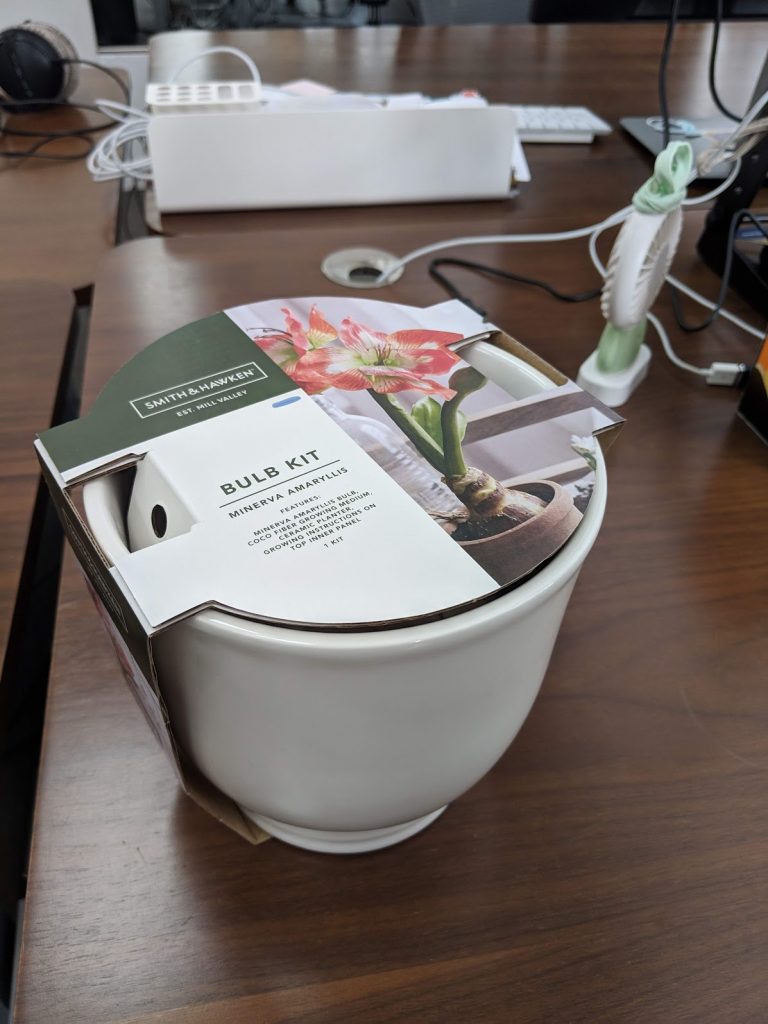 I also just got back from a trip to London to visit the family for an early Christmas-ish type trip. London is good for sparkly lights, mince pies, fancy dinners and having breakfast at the next table over from George Lucas!
Just before I left, I was gifted a copy of Public Digital's new little bright yellow magazine, Signals (thank you, Ben!). Still working through it. It's a collection of short pieces of writing by various people about working the public sector.
On Wednesday, I had possibly the most wholesome holiday party, ever – a semi-competitive flower-arranging game and sake with my ikebana class. I forgot to take a picture, but needless to say everyone was a winner.