For more than a decade, I've been building and designing usable, inclusive, accessible websites for organisations both large and small. I'm fully versed in front-end development and have a host of user experience tricks up my sleeve, as well as a keen eye for user interface design.
This is a small selection of work from throughout my career to give you a better impression of what I do. I currently have some availability, so please get in touch if you're looking for help.
Most people like me to come onboard to help them work out how to make their sites more usable and accessible - either by having me hands on in the code, or by consulting with your in-house designers and developers, producing reports and providing guidelines on how to improve your products.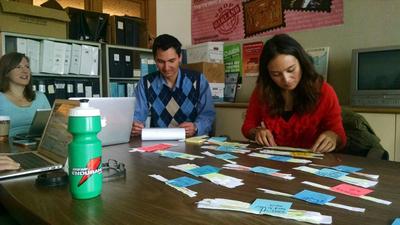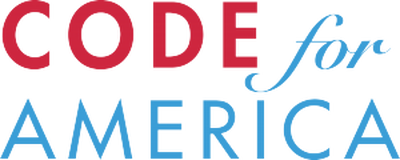 Digital Front Door, Oakland CA, Code for America
As part of Oakland's own initiatives, I spearheaded a project in conjunction with Code for America, helping the city communications department rethink and redevelop their digital services from scratch.  The work took place in the form teaching them user research practices, developing them a new alpha and then beta website, and training staff on creating user-centered content.
Watch this short talk by myself and Oakland's Director of Communications Karen Boyd talk about the work at the CfA summit in 2014.
Responsibilities: Design, UX, Teaching, Front-end, Research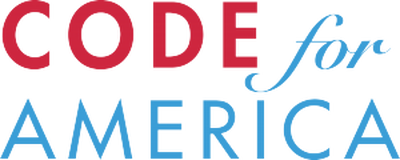 Alpha Redesign Bootcamp, Digital Front Door, Code for America
I designed and taught a full syllabus of classes for a 10 week training program for government communications staff to learn how to develop user-focussed digital content. The class contained government employees from around the USA, and culminated in each creating a small alpha website to continue developing and testing what they'd learnt.
We covered topics including user research and testing, content design, information architecture, using data and analytics and working in an agile way.
Responsibilities: Design, UX, Teaching, Front-end, Research, Speaking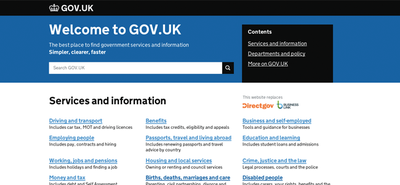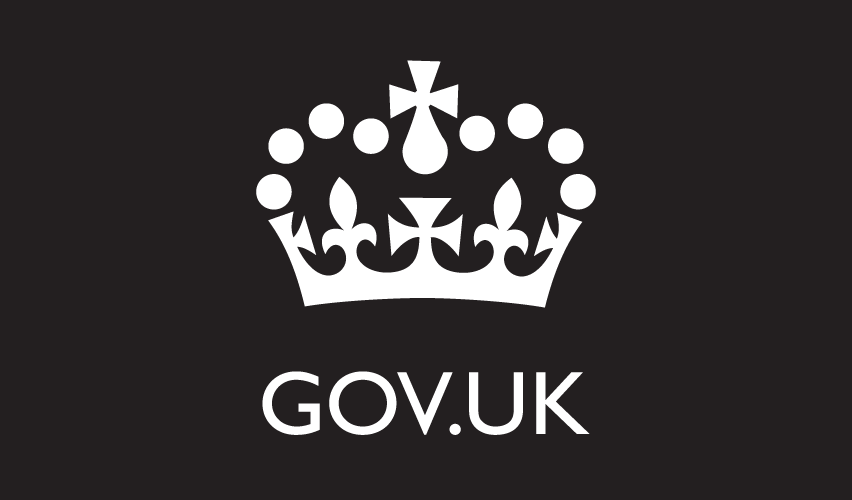 GOV.UK, Government Digital Service, Cabinet Office
I was a very early collaborator for GOV.UK, the flag-ship, award-winning, single-domain project for the Government Digital Service, a new department within the Cabinet Office of the UK Government.
I did full front-end stack work as well as user experience and digital service design, and was responsible for implementing much of the design for both the beta version and 1.0 of GOV.UK.
I was also able to co-ordinate with other departments and advise them on developing services that would adhere to our Service Design Standards, ensuring the best possible user experience for visitors to the site.
Our work won 2013 Design of the Year, as well a highly coveted Black Pencil from the D&AD awards.
This video from the full release of GOV.UK does a great job of explaining what the project was about and the changes we made.
Responsibilities: Design, UX, Front-end, Research, Accessibility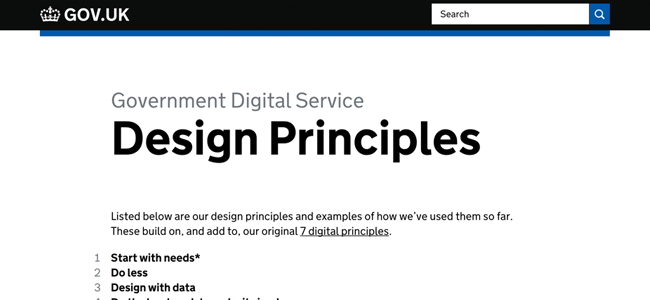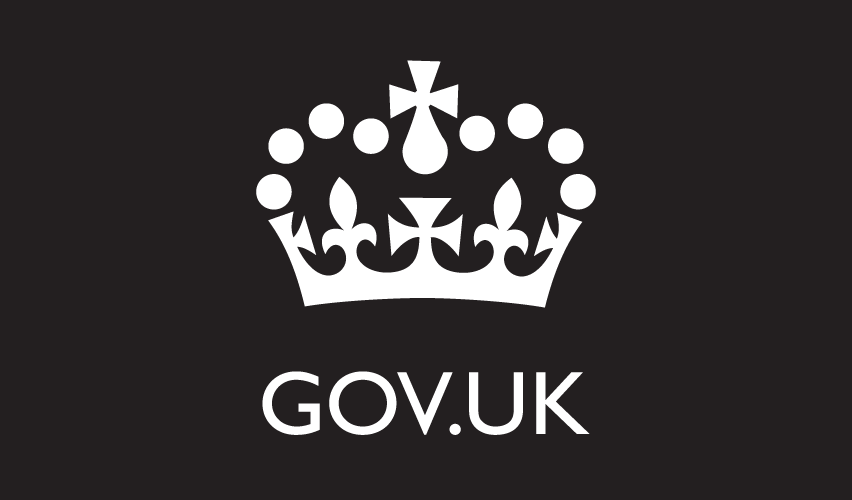 GOV.UK Design Principles and Service Manual, Government Digital Service, Cabinet Office
As part of the work I did for GDS, I formed a team that was responsible for developing the initial set of Design Principles, described by Tim O'Reilly as "Most significant piece of UI guidance since Apple's in the 80s".
I later furthered this work, collaborating with a team to put forward the first version of the Service Design Manual and Standard.
Responsibilities: Design, Teaching, Front-end, Research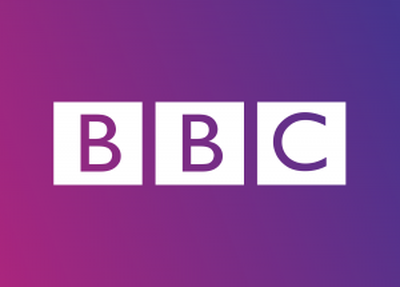 Glow, British Broadcasting Corporation
The BBC had a very specific set of criteria when it came to building websites - namely, they had to support browsers way down the stack whilst still wanting to use JavaScript to enhance their websites. As many libraries at the time were beginning to drop support for IE6 and 7, the BBC needed a better solution that was both long-tail browser compliant and offered accessible web UI components. Therefore, I worked on a small team of 3 people to develop the open source JavaScript library, Glow. It was heavily used on highly trafficked properties, such as BBC iPlayer.
Responsibilities: Design, UX, Front-end, JavaScript, Accessibility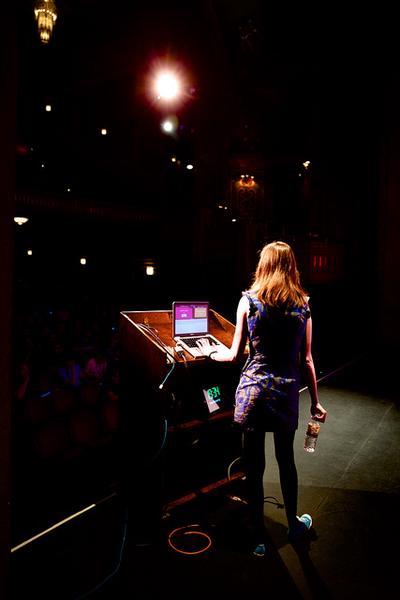 Talks
I'm very lucky to have been invited to a few conferences over the years to speak on topics ranging from user experience design to front-end development best practices.
Code for America Summit, San Francisco USA, September 2014
Northeast PHP 2014, Cambridge, USA, September 2014
Civic Design Camp, San Francisco USA, April 2014
WXG, Guildford UK, October 2013
Front-end London, London UK, July 2013
Front-Trends, Warsaw Poland, April 2013
TXJS, Austin USA, April 2013
TXJS, Austin USA, June 2012
SXSW Interactive, Austin USA, March 2011
London Web Standards: JavaScript, London UK, March 2010
SemanticCamp London, London UK, March 2008
SXSW Interactive, Austin USA, March 2007
BarCamp London, London UK, September 2006
Photo of me speaking at TXJS 2013 credit to Alex Sexton